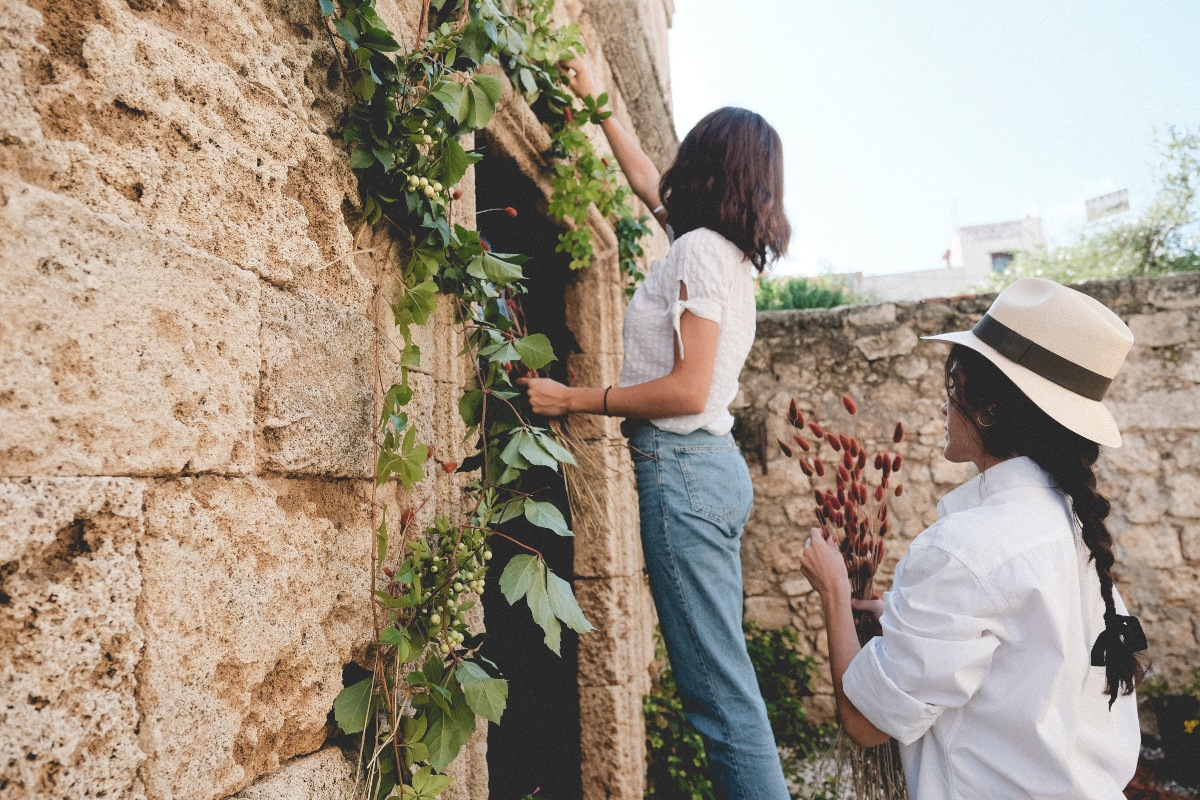 Planning a wedding in Rhodes (and everywhere else whatsoever) can be a tough job and hiring a wedding planner is almost necessary most of the time! You may have helped a friend plan their wedding day or spent hours on Pinterest creating your dream wedding board (trust us, we have a few!) but that's not quite the same with actually having to plan your wedding day.
Most of our couples that want to plan their wedding in Rhodes, have a semi-clear vision of what they want their wedding day to look like, but don't (and shouldn't) know where and how to source for vendors that they\ll realize their vision. Rhodes is an island Famous for its medieval character, beautiful landscape, and stone character and it's a famous wedding destination for couples in the UK, America, and Europe in general, looking to experience the greek charm and uniqueness of the island. But planning a wedding abroad can be challenging without professional help, especially if you're on a budget!

Hiring a wedding planner in Rhodes
Trust us—whether you're expecting 50 or 150 guests, planning requires a lot more than just picking out pretty flowers or tabletop décor. A wedding planner essentially juggles the roles of designer, legal counsel, budget manager, coordinator and so much more—all while helping you pull together your wedding! We love making sure that everything is impeccable on your wedding day and that you're making the most of your wedding budget. We have a network of professionals from florists, caterers, and DJs, ready to help you have a great time. Our services are tailored to a pair looking to host a multi-day affair or destination wedding, or for couples who simply want a professional to guide them through every step of the wedding planning process in Rhodes.
Think of us as a safety net on your wedding day. If anything goes wrong we'll be there to troubleshoot so you won't have to worry. On your wedding day, the only thing you absolutely must do is soak up every memorable second, which is why so many couples hire a wedding planner for their destination wedding in Rhodes and everywhere else! In advance, working with a planner means you'll get to spend precious extra time with loved ones instead of worrying about the minor details, like a cake mishap or other issues. We will be the helping hand you deserve on your wedding day – the happiest day of your life!


Wedding Locations in Rhodes
Every corner of the island can be perfect for a wedding day, with the right design and a few changes here and there! We love weddings in Lindos for their cosmopolitan flair, weddings in the Old Town of Rhodes for all the medieval loving couples, and beach weddings practically anywhere on the island. Another thing we love about weddings in Rhodes? They can be utterly Mediterranean, benefiting from the landscape, the olive groves, the larimar waters, and the feeling that summer is here to stay forever! Find out more about destination weddings in Greece on our blogpost!

The Eventions way of doing wedding things
We are here to help you and your partner relax and enjoy your wedding day festivities to the fullest, feeling the love and the beauty Rhodes has to offer, all while trusting your wedding planner to over-deliver on the day of your wedding! With every project, we want to create an atmosphere of joyful celebration and youthful zest for life. Our creative spirit is always drawn to nature and its breathtaking beauty as well as all charming details with historical influences we pour into our decoration along with creations of local artisans.
We love the smile on our couples' faces when seeing the result that's their wedding day. Going natural and organic is our way of making sure your wedding day will be artistic and beautiful, colorful, Mediterranean, and lovely – like your love story! We'd love to discuss with you everything that will make your destination wedding in Rhodes unforgettable and all the locations you could choose on the island! Contact us and let's talk!