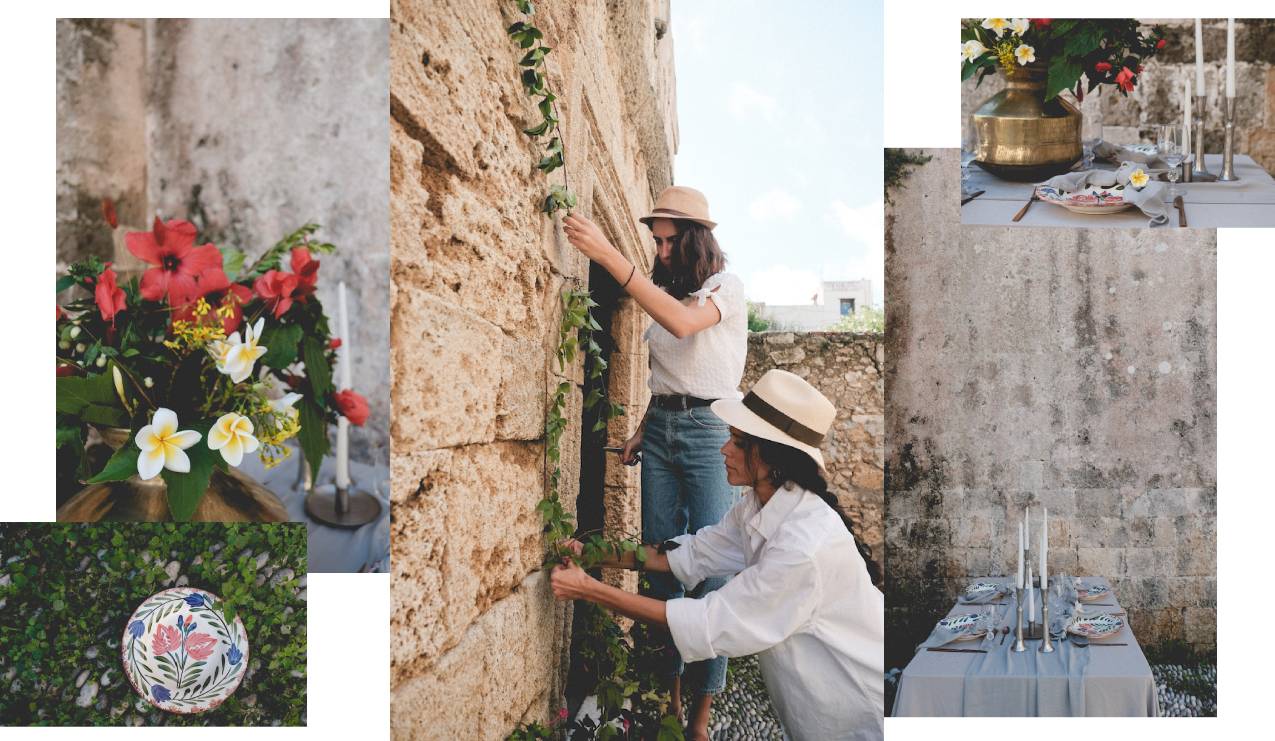 If you're dreaming of a romantic Mediterranean wedding, eclectic decor and cascades of fresh florals, you've come to the right place. With heart, skill and enthusiasm, we translate your unique story into an unforgettable celebration of love under the Greek sun.
We tailor your events with zest & freshness
Our style evokes the happiness of sun-kissed summers, peachy sunsets and breathtaking seaside landscapes of the Greek islands that we're hopelessly in love with. We're also passionate about making your wedding planning a joyful experience!
In close dialogue with you, we design the most inspired backdrops, activities and arrangements to create a wedding day that captures the spirit of the love you share. Vibrant hues, organic textures and lush botanicals – all tie into the festive atmosphere, bringing the feel and allure of a modern and beautifully curated wedding tale.
We'd love to hear from you!
Get in touch with us to book a free consultation and see how we can help you create your perfect wedding. 
Love
Georgia & Magda
Our creative spirit is always drawn to nature and its breathtaking beauty. We love the usage of fresh seasonal flowers tying them into organic bundles that naturally accentuated the fresh feeling of the decór. We cannot resist weaving in charming details with historical influences into our decoration along with creations of local artisans. 
Type
Backstage Photo shooting
Photography
Magdalene Kourti
Location
Old Town, Rhodes